If you're new here, you may not realize that before I started coaching female lightworking entrepreneurs, I had a thriving freelance side hustle working as the marketing director for many of the local holistic, wellness, and new-age businesses in my area. I took on many exciting projects, including funnel building, web design, social media management, community building, copywriting, course development, and more. Those years of experience helped me understand exactly what my fellow soul-driven practitioners struggled with in their businesses. That information guided how I built the key infrastructures needed to expand my clients' online presence.
In fact, this experience fueled my passion for coaching lady lightworkers on how to serve in the front end of their company while running the back end of their business like a true CEO. Unsurprisingly, I've been secretly working on my next big project to help expand this passion-based mission. I guess now is as good a time as any to announce that I'll be opening an agency later this year. Our focus is to support busy small business owners and solopreneurs in handing off those time-sucking tasks. You know the ones I'm talking about. They are "must-do's", but aren't necessarily the best use of your time. I'm really excited about this add-on for my clients, but I knew if my team and I were going to do this, it had to be done right!
As a marketing professional, I've owned a lot of solutions. Although there are some nice options out there, many are complicated to use or they're missing core functions. That's why when I learned about FlowTrack,I knew this was the software my team needed to help streamline our processes and level-up our clients' businesses. FlowTrack is an all-in-one system that combines the power of automation, design, engagement, and selling into one easy-to-use platform. It's helping me build my new agency from the ground up… literally!
Since I'm starting my agency from scratch, I've been using FlowTrack to design our funnels, create our marketing campaigns, automate our sales processes, and engage with our clients on a deeper level. Overall, it's been an invaluable asset in helping me get my business off the ground quickly and efficiently without needing a million different platforms to make it all happen!
With all the amazing platforms to choose from, you may be wondering "why FlowTrack?" I hear ya'! I had the same question before I jumped all in! In my opinion, here's where FlowTrack shines.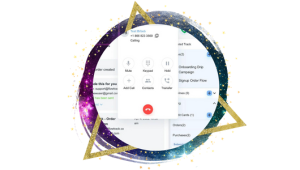 1. Click to Meet
The Click-to-Meet functionality is huge if you run a service-based business that relies on client bookings! You can easily call leads and clients directly inside the platform. I've found this to be a game changer when outlining my new discovery call process!
2. Booking Calendar
The included scheduling calendar prevents the need for additional scheduling software! This was a huge selling point for me as it allows me to get rid of expensive annual booking software.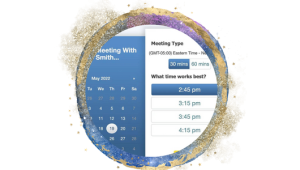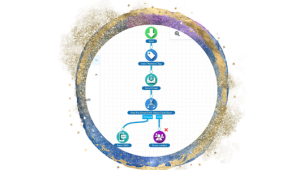 3. Automation Features
The ease and variety their automation features offer speak to my inner nerd! It is really amazing! I can create simple or complex workflows depending on my needs. This is a huge asset for my team and me as we can set it, optimize it, and forget it!
4. Pipelines
The pipelines feature lets you easily see where your clients are in your sales funnel, which is clutch for any agency! Previously I had a hard time keeping up with all the different stages my clients were in. I can simplify the process and keep everything organized in FlowTrack!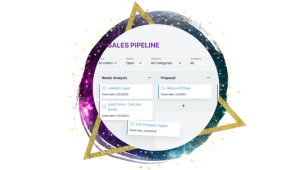 If you're thinking about starting a business, simplifying the backend of your current business, or need new ways to engage leads, look no further than FlowTrack. It's helped me save valuable time, money, and energy while providing my clients top-notch service.
Now I'm going to be real with you! FlowTrack is upgrading my account in exchange for my honest review. However, I think the bigger truth is that I wouldn't recommend anything to my readers or coaching clients that I didn't fully believe in and think would be of value to them.
So, if you want to check out FlowTrack for yourself, click here! They offer 14-services in one streamlined platform. This could really be the bridge between your amazing idea and a thriving business. Want to try it out for yourself? Visit www.flowtrack.co for more.