If you're a Coach or Entrepreneur & you've had it with trudging through the day-to-day, then it's time you discovered how to…
Unearth Your Wildest Dreams, Plan A Beautiful Future, and Start Living A Life You Love… Using This One Powerful & Fun Tool!
You Can't Create a Dream You Can't Envision
If you're like most small business owners, you got here quite by chance. You bootstrapped your success, building one upon another until you created a profitable business with nothing but your own time and talents.
Congratulations on that! You deserve to be celebrated for making it this far!
But also like most coaches, you've come to realize that it's just not as satisfying as you thought it would be.
So you set goals. Maybe you want to earn $200,000 next year, or spend a week at a spa, or host a live event. And as your productivity books have taught you, you write your goals down and maybe even add dates and deadlines.
So why haven't you achieved them? Perhaps, because you can't see them yet.
---
The Power of Four
4 Webinars

|

4 Handbooks

|

4 Checklists

|

4 Power Planners

Visualization Works Baby!
Unlike numbers on a spreadsheet or words in a journal, pictures help to paint a mental image that can drive you to reach higher and work harder. The difference is, with a clear goal in sight, you'll find more focus to help keep you on track to achieve even your biggest dreams.
And that's what a vision board is all about!
Introducing…
Lifestyle Empowerment Vision Boards
This brand new 4-module course is designed from the ground up to help you not only discover your deepest dreams and desires, but to take real, actionable steps toward their achievement.
You'll discover the power of a well-planned vision board, how to create your own and use it to focus your efforts in all areas of your life and business, and how to avoid the most common vision board mistakes so they don't continue to hold you back.
---
This is What We'll Master:
Module 1: Power Up Your Life with Vision Boards
Why "dream boards" are a must for your life & business—includes real-world examples of successful entertainers and how they utilized vision boards to achieve their goals.
4 qualities all effective vision boards must have—do these and you'll be well on your way to your dream life and business.
Laying out your vision board for maximum power—forget random clippings on a cork-board. We're talking next level stuff!
The one type of image that never belongs on your vision board—eliminate this dream sucker right here, right now!
One issue that must be resolved before beginning your vision board—take care of this first, so your dreams become your reality.
Module 2: Creating Your Intentional Life
Choosing digital vs physical boards—the pros and cons of each option.
Where to find an endless supply of inspiration—including one you've probably never thought of.
Awesome online tools and resources to use including, photo editing & animation—your creativity is the only limit!
Is "vision" misleading—engage all your senses as you build your vision board.
Using your new vision board as a planning tool—the point is to live the life of your dreams, not just fantasize about it.
Module 3: Planning Your Lifestyle
Killer brainstorming techniques—Get those creative ideas out in the open and turn them into reality.
Achieve your life purpose with a simple clarity and focus strategy.
Important life areas to consider when setting your goals—miss one, and you'll risk having work/life unbalance, no matter how successful you are.
Using symbolism in your vision board—oh baby… if you get this right, your vision board will easily become the most powerful tool in your strategic planning arsenal.
Avoid this on ALL your vision boards—this downer could turn your "dream" into something you loathe!
Module 4: Business Visioning
The counterintuitive money principle that can cause your business to fail—and how to handle your income goals more effectively.
Working smarter, not harder and growing your income—yes, it's possible, but only when you properly set your goals and intentions.
Why raising your rates should always be your first step—and how charging what you're worth actually serves to attract your ideal client.
Client photos to include in your vision board— you'll easily plan for a future filled with only the best and your ideal clients.
Using your board to create high-ticket events—not only the ones you'll attend, but the one you'll host as well!
Creating a group vision board to inspire your team—and how to use it to keep everyone motivated and excited.

---

Normal Price: $147
ONLY $84 until Jan 1, 2018!
Use coupon code:

VISIONING

at checkout!

---
STILL UNSURE OF THE POWER OF VISION BOARDS?
If You Can Dream It, You Can Do It
Having goals is a critical part of any successful life or business, but it's not enough to simply say, "I want to earn six figures next year." For real success, you must be able to visualize not only your achievable, realistic plans, but also your big, hairy, audacious goals.
And a vision board is the only tool that allows you to do both while…
Having fun with your creative side
Keeping your goals and plans in sight
Sharing with others for accountability (or not!)
Revising and rearranging your dreams as necessary (we all change our minds!)
Stop settling for less, and start attaining your goals, for your business, and for your life. A vision board is the first step.
I can't promise that you'll make a million dollars or move to Bali, but I can promise you this: With your vision board close at hand, you'll be well on your way to having your best year ever—and creating a life and a business you love.
How much is that worth to you?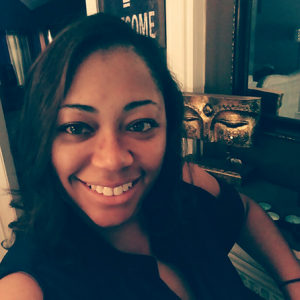 Here's to your rock star lifestyle,
Simone